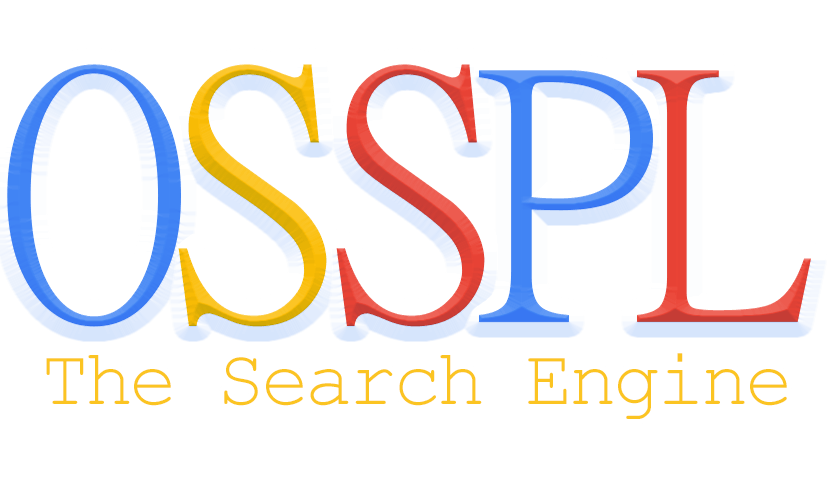 How China Large Appliances Market Is Positioned?
Large appliances are considered as durable consumer goods which have varying replacement rate depending on type of appliance and user experience desired. It is a very dynamic market and continuous innovation is required to make the products more economical and user friendly.
It was reported that urban households in China own ~ television sets, ~ washing machines, ~ refrigerators and ~ air conditioners per 100 households. Urbanization in China was at ~% in 2015 which translates into ~ million people living in urban locations. Living conditions of rural population is also improving as an investment in infrastructure has helped in better connectivity and living conditions of people. There is significant rise in the ownership of large appliances in rural areas especially air conditioners and refrigerators. It has increased from ~air conditioners in 2010 to ~ air conditioners and ~ to ~ refrigerators per 100 household in rural areas in 2014.
Demand for large appliances in China is mainly driven by replacement of existing old products with new ones. Demand for large appliances has increased from ~ million in 2010 to ~ million in 2015 registering a CAGR of ~%. In terms of revenue market has increased from USD ~ billion in 2010 to USD ~ billion in 2015 registering a CAGR of ~%. Programs like Go rural subsidy, subsidized trade in home appliances, launch of energy saving products has helped large appliances companies to make substantial sales increase in 2011. Volume sales increased from ~ million in 2010 to ~ million in 2011.
The sales of large appliances during 2013 witnessed launch of many smart consumer appliances which became the major growth driver especially driving the replacement demand. This helped the large appliances market to register a positive growth rate of ~% in 2013. Programs like go rural have helped to develop sales network in rural areas which has benefitted the market in 2013 and years after.
What have been the Major Segments that has Driven Change
Demand for refrigerator has risen initially in 2011 but after that continuous decline was registered in sales volume. Sudden rise in demand for refrigerator in 2011 was mainly due to demand coming from rural areas especially on account of subsidy offered which started in 2009.
Majority of the demand for refrigerator in urban areas was witnessed for larger size refrigerators with multiple doors, energy saving rating and other added features. Average size of the television being demanded in China has registered a consistent increase. The demand preference has increased in first quarter of 2012 from 37.8 inches to 45.3 inches in first quarter of 2016.
Demand for television was mainly driven by replacement with high end technology products. For instance, CRT TV is not manufactured by any major TV manufacturing company in China. Consumer preference has changed to LED and Curve television with many other added features. Television market in china was dominated by Skyworth, Hisense, TCL, Changhong and others. Top three companies have accounted for a revenue share of more than ~% during 2015.
During 2015, around ~ million washing machines were sold with an aggregate value of USD ~ million.
Replacement demand for existing washing machines was the major reason for growing demand for washing machine. Replacement demand has accounted for more than ~% of total domestic sales of washing machine in China during 2015.
Market demand for new technology based air conditioners was on the rise in 2015. Retail sale of artistic high end intelligent air conditioner accounted for ~% sales volume in 2015 registering year-on-year increase of ~%. Sale of new air conditioner to replace existing air conditioner accounted for approximately ~% of total sales in 2015. Distribution and sales network for large appliances has evolved over a period of time. More and more companies are focusing to create a centralized distribution network to reduce inventory and give better consumer experience by promoting timely delivery and installation. Companies such as Haier have separate logistics company to handle distribution and sales network of large appliances in China.
Which Large Appliances are Majorly Preferred by Chinese?
With ever improving technology and picture quality, demand for large screen television is on the rise. The demand for television with size greater than 45 inches has consistently increased during the period 2012-2015. Decline in final price of the television has helped to augment the market for large screen size. Reduced thickness achieved with improvement in technology has reduced the space occupied and is also the very important reason for the increased replacement demand for CRT TV in urban cities where personal space is in limited quantity.
With rising purchasing power of consumers in China, the demand for high end technology and large volume refrigerators has increased. The volume share of multi-door and bi-fold refrigerators has showcased an increase with share increasing from ~% in 2011 to ~% in 2015.
The companies are launching smart and efficient refrigerators with advancement in technology through consistent product modification. There has been substantial decline in product demand for low cost machine mainly due to smaller capacity and demand for high end and automatic and smart machine. From macroeconomic perspective, rising urbanization and high per capita income in urban areas has led to increase in demand for high end and costly refrigerators as they are technologically more advanced and have high capacity.
Demand for pulsator type or front loading washing machine was on the rise on account of its efficiency and reduced water consumption and faster cleaning. These positive attributes have contributed significantly to growth in share for pulsator type washing machine. Rising demand for energy efficient and increased scarcity of water has promoted the sale of roller type washing machine.
Increased demand for energy efficient and low water consuming washing machines has promoted the sale of more expensive roller type washing machine. Increased demand for these products has led to increased share of products which are priced above RMB 3,000.
Front loading washing machines have shown continuous increase in demand on account of its high efficiency and low water consumption.
The share of front loading washing machine have increased significantly over the years with market share rising from ~% in 2013 to ~% in 2015. Most of the new washing machine launched in China market is of front loading type. Top loading machines still dominate the market owing to their low prices.
Focus on energy efficient products has led to increased demand for inverter type air conditioners (frequency conversion) which are more efficient and consume less power compared to normal air conditioner. These air conditioners being energy efficient products, saves a part of the cost on electricity bill this saving on electricity bill promotes the consumers to invest in energy efficient air conditioners. Over the years, the volume share of frequency conversion type air conditioner has increased from ~% in 2011 to ~% on 2015.
Air conditioner is high priced product with majority of demand coming from products priced above 3,000 RMB. In 2015, ~% of the demand for air conditioners was originated from products priced above RMB 3,000 demand for high priced product. This was mainly on account for better and more energy efficient products. Demand for air conditioner was mainly reported from urban areas where per 100 household ownership was reported at 107.4 in 2014.
How the Logistics is Handled for Large Appliances by Online Companies in China?
Most of the manufacturers have their own logistic system and they use their services for supply to warehouse and delivery at location of whole-sellers, retailers and exclusive stores. Fully developed logistics system is necessary to cut down on inventory and ensure faster delivery in very competitive market.
Midea group consolidated its internal and external social logistics resources, improving its overall capability to provide logistical solution. It launched an integrated logistic system covering 17 provinces and cities nationwide, initially completing the construction of a highly efficient end to end logistic system from storage, trunk routes and branch transport to the last kilometer delivery.
Haier has started a new subsidiary to handle its logistics requirement for supply of large appliances and ensure proper integration of online and offline sales. In 2015, ~ self-built warehouses were constructed adding up to a total of ~ self built warehouses. The operations in 3rd and 4th tier cities were still in development phase and need excellent logistics network to fully integrate these areas to the main system. HUB coverage was expanded to further enhance the delivery speed to villages and to doors in 3rd and 4th tier markets.
Other major companies manage their logistics through parties depending on their needs and region they target. Many companies include logistics cost as part of their operations. Companies also maintain good relationship with large retailers to tap the tier1 and tier2 cities. In tier3 and tier4 cities they rely on flagship stores, exclusive shops, and other traditional and nontraditional methods for effective delivery of products to the consumer.
Contact Us:
Ken Research
Ankur Gupta, Head Marketing & Communications
Ankur@kenresearch.com
9015378249