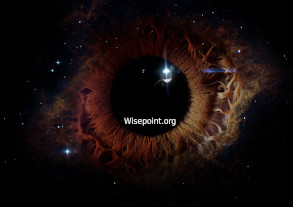 White-Hat Academy, one of the leading digital marketing institutes in Kolkata, provides superior quality training with basic to advance knowledge of online marketing domain. Together with matchless infrastructure and experienced faculty, White Hat Academy proffers industry oriented training experience on Digital marketing, SEO and PPC. As an individual anybody can have exposure on practical ground and ready to be absorbed in the digital industry.
In assistance with amassing work experience and deep constructive knowledge of digital age, White Hat Academy has become the ultimate destination for those who want to learn and explore the professional world of internet marketing. White Hat Academy offers a wide spectrum of professional digital marketing course in Kolkata to impart training young minds and expose them to the world of internet marketing. The entire breadth of skills that one needs to pick up in order to be a successful internet marketer gets covered by the institute. It covers professional classes on search engine optimization, pay per click, digital marketing and PHP training.
The key reasons to bank on White Hat Academy are as follows:
• Offers 100% assistance with globally recognized Google AdWords exams (Basic & Advance).
• Assured job assistance on all professional courses.
• Training veteran industrial stalwarts and Google certified professionals. (Knowledge partner: Google & Microsoft)
• Practical sessions with Live international project exposure along with flexible class schedule for working professionals.
• 1 month paid internship program to make you 100% confident or ready for the real life job. You can also have unlimited practical classes based on your preferred time in case you can't participate in the internship program for being a working professional.
In one word it can be said that when it comes to acquire huge prospects of lucrative careers in the online marketing domain, White Hat Academy acts as the ultimate resource, both skill-wise as well as from the hands-on experience perspective.
For further information about the institution and course details, visit white-hat.in
About White-Hat Academy
White-Hat Academy is situated in Salt Lake, Sector V, the core IT point of Kolkata, and provides cutting age training solution in digital marketing. Live projects, online tests and authentic and excellent teaching make each student industry ready. It can be said undoubtedly that White Hat Academy is the first and foremost name, among India, that proffers 100% assistance with globally recognized Google AdWords and Microsoft adCenter exams. It proudly presents itself as a reputed digital marketing training center in Kolkata, arming students with Google certificates, thus making them stand ahead of the crowd.