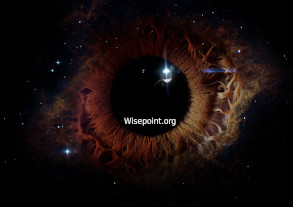 Statistics show that the literacy rates in India are increasing every year and yet there is a yawning gap in how many are employable. The reason is that Literacy measures whether we can read, write, and speak but does not consider employability as one of the parameters.
The education system today is a broad based framework that provides us exposure, awareness on a wide range of topics but falls short when we talk about skills that are required for work. Does that mean that our education system is flawed or is there something else? Arguments exist for both sides but it is my opinion that while it can do with improvements just like anything else, it is definitely not flawed. Broad based education as delivered in schools and colleges should provide the foundational learning which requires introducing the learners to a wide range of topics.
The role of taking qualified youngsters and making them employable is that of the Vocational Education system. Therefore, Vocational Education is the answer to how we can convert our talent pool into Employable Talent. Tata Institute of Social Sciences (TISS) established a School of Vocational Education in 2011 and has stepped into the space and providing high quality, yet affordable vocational education across various locations in India through its partnership model. A salient feature of the education delivered through TISS is its connectedness between Theoretical and Practical learning.
Xalence Human Capital Management Solutions, a Private Limited Organization is associated with Tata Institute of Social Sciences – School of Vocation Education as a Training Hub based in Perungudi, Chennai focused on imparting vocational education for the "Aspiring To Be" and "The Young Professionals" in the HR & Sales Domains. The courses that we offer in conjunction with TISS can be categorized into:
Certificate Courses – Focused on imparting skills for the entrants into the HR & Sales Domains and experienced professionals that may need additional specific skills in an area of focus
PG Diploma Courses – Focused on the Young Professionals in the HR & Sales Domains who are in a need of a broad view to the domain to function effectively in their roles
Bachelors in Vocational Education (B.Voc(Sales)) – Focused on those that have entered/ or are looking to enter the sales workforce right after their 12th grade. The purpose is to provide work skills and a basis for them to develop in their careers. The learning delivery model takes into account the need of working professionals and graduating students by offering classes during weekday evenings and weekends. For more information, please reach out to Xalence