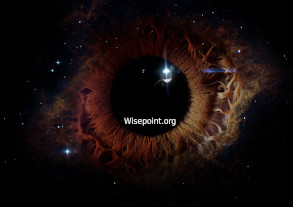 Pink & Blue India a unique online boutique exhibiting a vibrant range of clothing and accessories for young kids launches a new range of clothing collection on occasion of Diwali. Diwali, being the most important festival of India is also the time to indulge in shopping. Find the most beautiful and fashionable clothes for baby girls and baby boys from the exclusive designer festive line which is available at the most affordable prices. Dress your infant in the best traditional collection.
Ms. Aastha Agarwal, Co-founder of Pink & Blue India said," It is a special moment for us to announce the launch of our vibrant and attractive line of traditional and contemporary clothing for babies on the auspicious occasion of Diwali. Our fashion line has been designed exclusively for the festival and features bright colors, styles and patterns to beautify the personality of your little infant. Now you can shop online for high quality dresses for babies of various age groups at best prices and have them delivered at your home."
Diwali is the time to shop. Every parent wishes to dress their child in the most fashionable, stylish and smartest clothes for the festival. Being a five-day long celebration, you need enough clothes to dress your baby. The collection features dresses ranging from simple day wear clothing to expensive festive dresses in various colors, patterns and styles to revamp the trousseau of your little kid. From contemporary attires to ethnic clothing, there is everything for a perfect Diwali look. You can find the best attire for your child from the enthralling variety dedicated to suffice your need. There is also a wonderful line of accessories which have been designed by professional designers. These are a must to complete the look of your baby by adding more charm, fashion and glamour to his personality and make him look the best.
Pink & Blue India is an online shopping destination which features the most amazing collection of colorful and stylish fashionable clothes for baby boys and baby girls. There is also an impressive collection of matching colorful accessories which help infants dress up more smartly. It is one of the finest online portals to shop for clothes and accessories for kids of all age groups. The line of clothing has been designed by professional designers and is always up to date showcasing the best clothes of impressive quality marked at reasonable prices. Dress your sweetheart with style…!!!
Have a look at the trendiest and most beautiful collection of Diwali clothing for kids at PinkBlueIndia.com. Shop online colorful, fashionable designer clothes for baby boys and girls at best prices from anywhere in India for the festive season. For information about the Winter Collection for Babies, please visit the company's website at PinkBlueIndia.Com